DIRECTOR OF MUSIC AND ORGANIST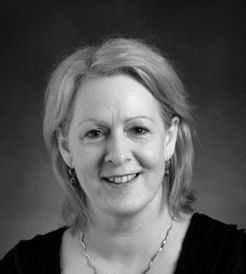 MARIAN GAYNOR
Marian is a native of Carlow, and a graduate of NUI Maynooth and is currently studying an MA in Professional Practice (Voice Pedagogy) – specialising in Singing for Health and Wellbeing with Voice Workshop UK and University of Wales.
Her professional development has encompassed the study of voice and choral conducting with the CME Institute (U.S.A); A.B.C.D. London; CNC, Ireland, and the Estill Voice System, U.K.
Marian specialises as a vocal music educator and group singing leader for all ages. Additionally, her work field expands to working a musician educator and as a clinician and organist with the Diocese of Kildare & Leighlin, presenting choral, cantor and song leadership workshops and training and designing and facilitating participatory music-making programmes for the wider community.
ASSISTANT MUSIC DIRECTOR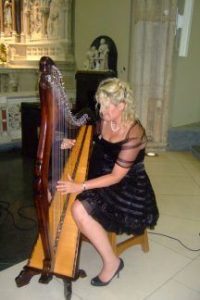 JULIANNE WOODS
Julianne is a music and religion teacher at Heywood Community School, Co Laois where she is Head of Music and Musical Director of choir and Trad group.
Graduating with a B.A. Music from NUI Maynooth in 2001, her further studies include a Graduate Diploma in Education (Music) at the Irish World Academy of Music and Dance, University of Limerick in 2002,  a Masters in Chant and Ritual Song at U.L., and a Higher Diploma in Theology from St. Patrick's College, Maynooth in 2009. Currently, she is studying choral conducting with ABCD, the Association of British Choral Directors, London.
Julianne is an accomplished composer and arranger of sacred music. She has also directed sacred music ministry for the summer pilgrimage programmes at the Pontifical Irish College, Rome and co-organised liturgical music retreats at the Irish College with Fr. Liam Lawton. She regularly leads liturgical music at pilgrimages in Lourdes, Notre Dame de Paris, Knock, Los Angeles, St Peter's Basilica, Vatican City and Rome.